By Dustin M. Etchison, CMRP, MSc – Reliability Engineering at University of Tennessee, Knoxville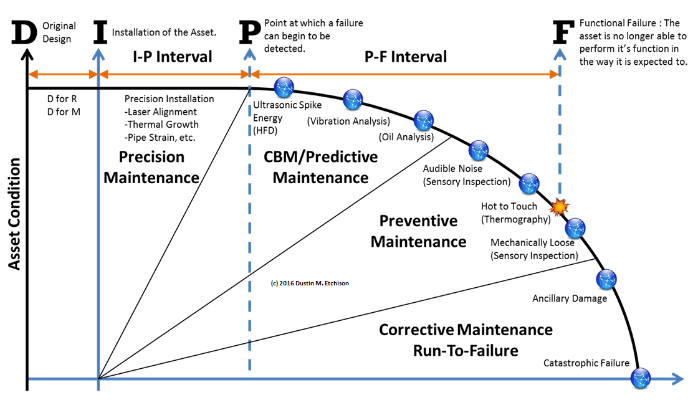 My manager and I recently had an interesting discussion regarding the Asset Failure Curve (or PF, IPF, DIPF curve in certain circles, and is shown above). Our discussion ended up in a place where we were making correlations between equipment reliability and human safety.
Below is the Heinrich Safety Triangle, which we've all seen if we've ever been part of an industrial organization that had a broad focus on human safety.