The jet pump operates by pumping power fluid at high pressure and rate from surface to activate/drive a downhole pump. Looking at the downhole jet pump, there are three main components:
Nozzle,

Throat,

And Diffuser.
The nozzle and throat are the key components of a jet pump. The ratio of the areas of these two parts is known as the area ratio of the pump and it determines the performance characteristics of the pump. Pumps with the same area ratio have the same performance and efficiency curves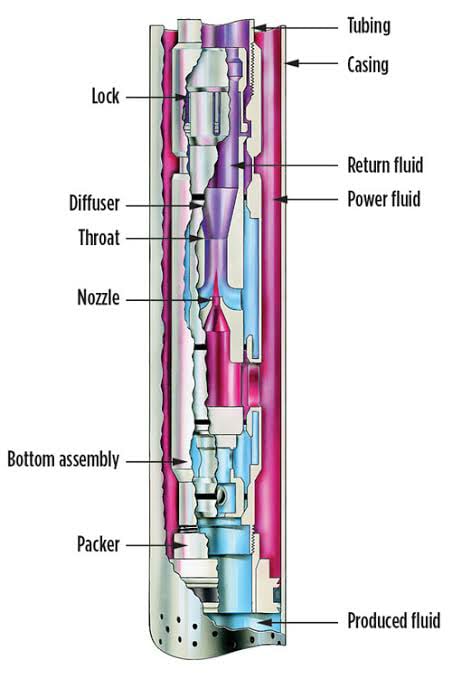 Jet Pumps operates on Venturi principle. Above the JP, before entering the nozzle, the power fluid has high pressure (designated as PN) and low flow velocity.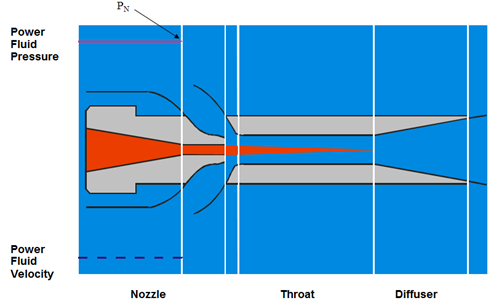 While the power fluid passes the nozzle, due to the decrease in flow area it is transformed from low velocity, high static pressure flow to a high velocity, low static pressure flow (PS). This creates a pressure drop below the nozzle which drives the reservoir fluids into the pump.