The working principle of a sucker rod pumping unit, as well as its components, have been detailed in a previous article titled: "Beam Pumping Unit Principles and Components". This article will focus on the names of surface components of sucker rod pumps used in different languages, namely: Arabic, English, and French.
NB: As a reminder, beam pumping unit is a machine for translating rotary motion from a crankshaft to a linear reciprocating motion for the purpose of transferring mechanical power to a down-hole pump. The purpose, simply stated, of the basic system is to transmit energy from the surface to the downhole pump.
The following figure depicts the main components of a surface sucker rod pumping unit (conventional type in this case).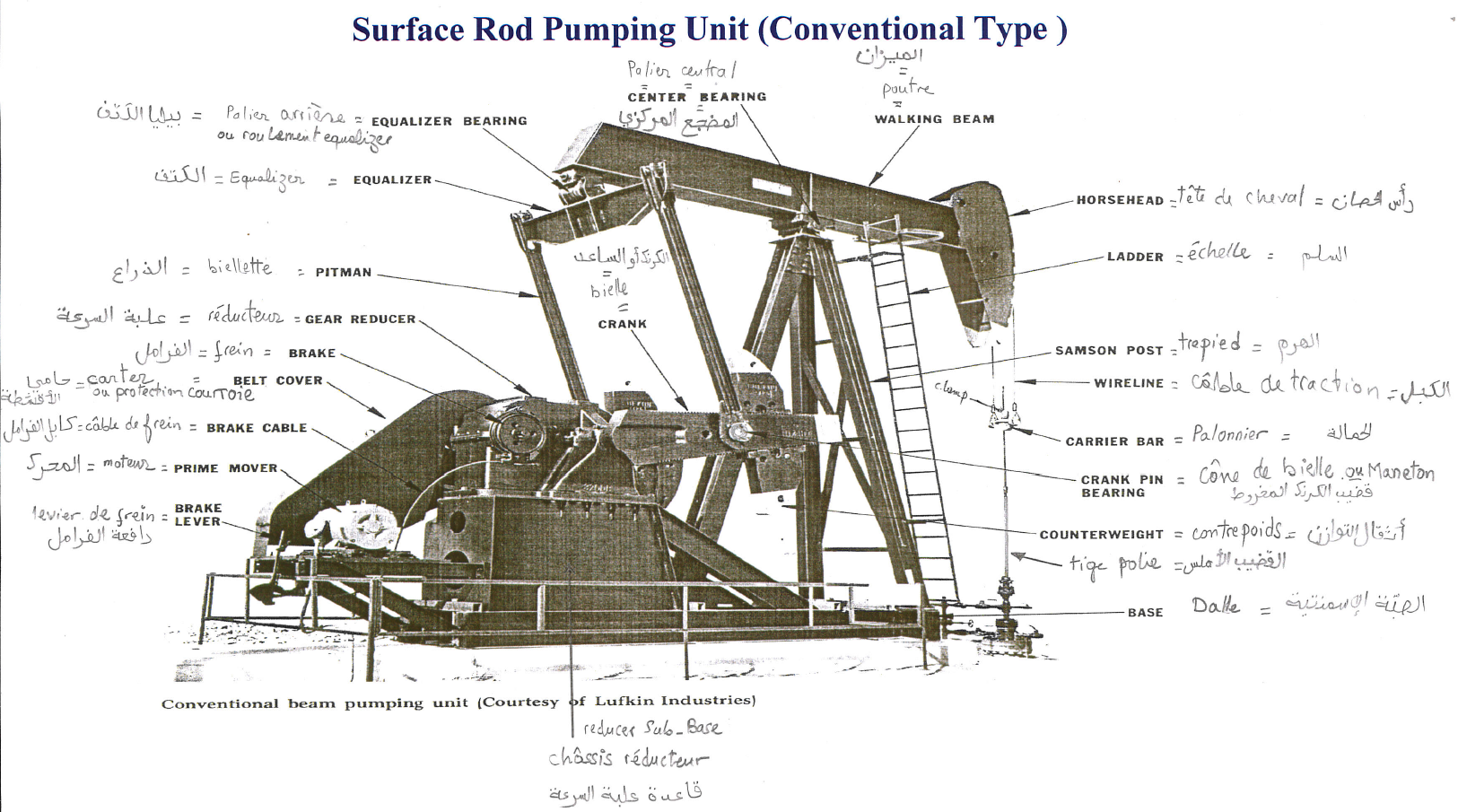 The following table presents the names of surface components of sucker rod pumps  Arabic, English, and French languages: