Wellhead Equipment for ESP provides a tubing support and allows the power cable to pass from the surface into the well bore. The wellhead is equipped with a wellhead feed through mandrel or pack-off method. It provides a positive seal around the cable. Wellheads and cable pack-offs are available in various pressure ratings and hanging load capacities.
Wellhead Feedthrough, Penetrator, lower and upper pigtails:
The electrical connection of surface and downhole power cables is detailed in figures below. The tubing hanger holds a feed-through mandrel (also called: well penetrator) equipped with the proper seals. Feed-through mandrel seals contain well pressure and prevent gas leaks at the surface. Power cables are connected to the two ends of this device via their three-phase connectors (also called: lower and upper pigtails).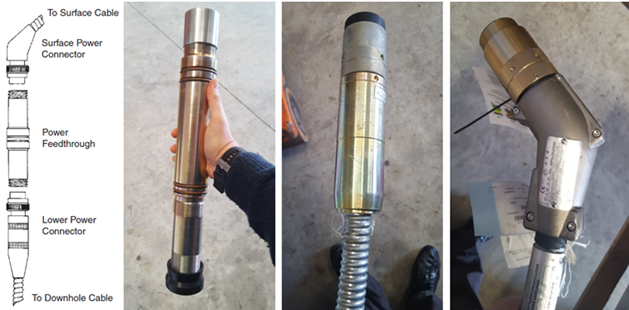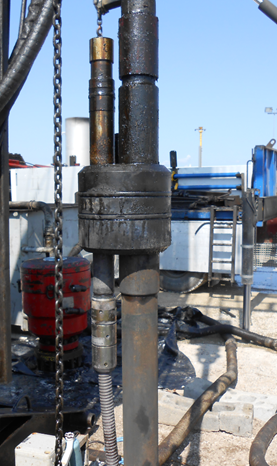 Wellhead:
There are two types of wellheads:
A typical

low-pressure wellhead:

 these type of wellheads are rated to 1500 psi but in practice should not be used once the annular pressure reaches 200 to 300 psi (13.8 to 20.7 bar). No feed-through mandrel is used. Instead, packing rubbers are packed in around the cable.

High-pressure wellhead

: these type of wellheads are rated at 3000 psi (206.8 bar) and have a feed-through mandrel in place of regular cable to assure a positive seal through the wellhead.
Safety is the primary concern when selecting a wellhead. The wellhead must be pressure rated for the maximum wellhead pressure expected. For high-pressure wellheads, the amp rating of the feed thru mandrel must exceed the maximum amps expected to pass through the cable.
You May Also Like…
---